Sing Out Brussels! discovering the festival venues
The Various Voices Brussels 2026 team took members of the host choir Sing Out Brussels! on a tour of the festival's main venues.
As part of the resumption of activities after the summer holidays, the members of Sing Out Brussels! took part in a weekend of reconnection on 30 September and 1 October. The programme included activities such as discussion groups on the identities that coexist within the group and on the values of the choir. But also a "Various Voices Singing City Tour" organised by the festival team! An experience that made sense given that Sing Out Brussels! was present in Bologna last June. The members of the choir are really looking forward to this experience in their home town.
For two hours, under a beautiful autumn sun, the choir members walked through the Mont des Arts district, which will be the heart of the festival in 2026. Marina and Christophe, members of the organising team, began by reminding them of the values of the project and some of the key elements: the dates of the festival, the number of choirs and choristers expected, inclusivity and the desire to open up to the city and its inhabitants.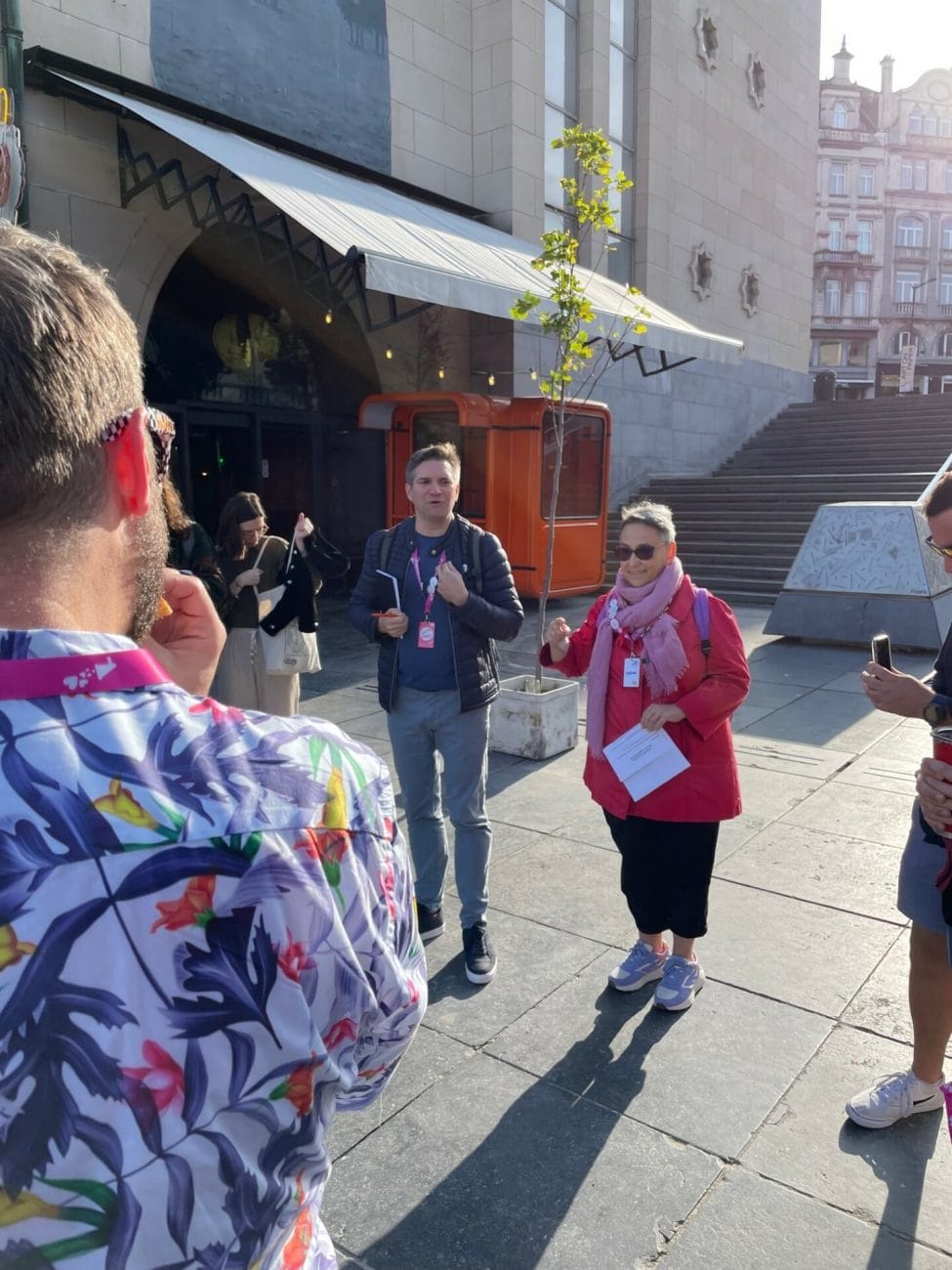 The singers were then introduced to the festival's two main venues: Square and Bozar. These two interconnected buildings will host the main events scheduled for 2026. The singers also discussed the various options for hosting larger events, whether outdoors or in other venues. Sing Out members asked many questions and shared their ideas, suggestions, advice and points for improvement, all the while highlighting the ease of access of the festival site, just a stone's throw from Brussels Central Station, and its central location, just a stone's throw from the historic centre.
The route was punctuated by improvised mini-concerts in the public space. This was an opportunity to test out potential venues for the Various Voices & the city concerts that will be taking place during the festival! This quick visit didn't give us a chance to see inside the buildings, but it did give the singers a good taste of the festival, which will no doubt inspire them to get involved in making this great project a reality. A more detailed tour of the sites will take place on 15 June 2024 as part of the "Rendez-vous à Bruxelles" organised by Legato with all the leaders of the member choirs.